My Payot by Payot
My Payot is the fruity & fresh care line for women of all ages for a healthy, radiant and youthful s…
Learn more
5/5 AggregateRating
My Payot Skin care by Payot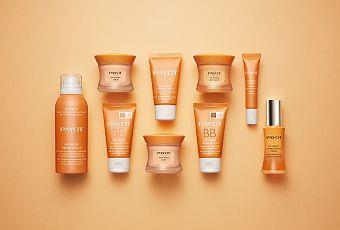 My Payot is the fruity & fresh care line for women of all ages for a healthy, radiant and youthful skin. A cocktail of goji and acai berry extracts for the skin's well-being are used in the formulas of the rich cosmetic by Dr. Payot. The fruit extracts ensure more luminosity, are energising and optimally supply the skin with abundant moisture. The goji berries originating from the Himalayas contain vitamins, carotene, trace elements and flavanoid for a healthy skin. The acai berries from Brazil are also rich in polyphenols, vitamins and trace elements, stimulate the circulation and smooth the skin. The fruit cocktail for a radiant and healthy skin strengthens the immune system.
Healthy and fresh skin with an exotic fruit cocktail
Extracts of cranberry, pomegranate, black currant and acerola support the effect of the goji and acai berries. Extracts of melon, orange, mango and white musk lend the skin an inimitably fruity fragrance. The various cosmetic products in the care line are used in the mornings and evenings. The fruity My Payot Care Line from the Dr. Payot Laboratories is ideally suited for women of all ages with normal skin.