To Be The Queen by Police
Police Parfums - To Be The Queen
The perfume
To Be The Queen
from the Po…
Learn more
5/5 AggregateRating
To Be The Queen Women's fragrances by Police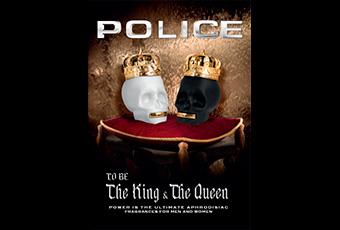 Police Parfums - To Be The Queen

The perfume To Be The Queen from the Police brand shines with a sumptuous, rich scent, which exudes a touch of baroque sensuality. With its sophisticated blend of fruity and floral aromas, "To Be The Queen" is definitely playing in the fragrance premiership league. Besides fruity peach, this regal scent also has a hint of tropical pineapple. A floral interaction of jasmine and violet give the sensual perfume a fresh and intense note. The elegant scent composition is rounded by nuances of delicate white musk, creamy vanilla and distinctive cedarwood.
A majestic perfume for special occasions
To Be The Queen is a fragrance, which is particularly suited to special occasions. Altogether, "To Be The Queen" unfolds a truly majestic aura that allows the queen in every woman to shine through. Just a few little sprays of this premium perfume are enough for a long-lasting perfume experience in a class of its own. With To Be The Queen, the Police label has proven once again that it appreciates the composition of exciting fragrances. Only high-quality essences are used in the production of the perfume.