La Collection by Yves Saint Laurent
For more than 50 years Yves Saint Laurent has been distributing high-quality fragrances under the na…
Learn more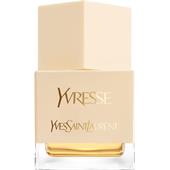 Yves Saint LaurentLa CollectionYvresseEau de Toilette Spray
BP: €1,174.38* / 1000 ml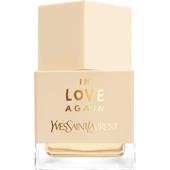 Yves Saint LaurentLa CollectionIn Love AgainEau de Toilette Spray
BP: €1,236.88* / 1000 ml
Yves Saint LaurentYYEau de Toilette Spray
BP: €1,174.38* / 1000 ml
5/5 AggregateRating
La Collection Women's fragrances by Yves Saint Laurent
For more than 50 years Yves Saint Laurent has been distributing high-quality fragrances under the name of ""La Collection"", which combine exclusive essences with the unmistakable implicitness of Parisian haute couture. The women's fragrances are composed of tangy and exotic nuances, which result in light but still very distinctive fragrance accords. The perfume in the ""Collection"" is perfect for application in the evening, in the office, in winter or in summer - the harmonising essences are suitable for every occasion, every season of the year and every wearer.
Varied fragrances from the heart of Paris
Yves Saint Laurent predominantly stands for luxury, extravagance and modernity. These three characteristics are reflected in the specifically created fragrances. Women with style and class appreciate the fragrances' gentle overture and the fresh & tangy heart note, which is guaranteed to round off every look perfectly. However, the fragrances are not just impressive on the skin, they also serve as high-quality eye-catchers in the bathroom, the hall or on the wardrobe. The perfume comes in a beige-coloured, suave flacon, composed of two square-cut forms with golden lettering.