Colour & Care Looks by Alessandro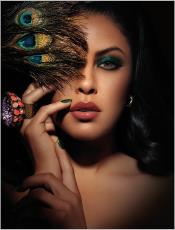 Finding the right make-up for your face or hands is not only an aesthetic challenge for women. Many women want their cosmetics to also have a caring effect as soon as they apply it in order to improve their skin in all phases of their life and provide it with valuable nutrients. The Colour & Care product line from the international Alessandro brand was created as a response to this and forms part of the Looks range which is dedicated to beautiful hands and attractive fingernails. Using a nail polish from the product line or a supplementary hand cream, you can not only apply attractive make-up to your skin but also provide your skin with real benefits and promote its naturally attractive look.
Design and care for hands and fingernails with Looks from Alessandro
The Colour & Care concept will interest any women who often don't manage with traditional make-up or who have been suffering for years from dry hands or brittle fingernails. Regularly applying creams and nail polish from the Looks range allows you to address this issue and not only gives your skin an attractive appearance but also promotes its health. The hand creams from the Colour & Care line are designed with this in mind above all else and provide your skin with moisture, vitamins and first-class nutrients. Nail polish from Alessandro's Looks range handles natural fingernails with care in order to maintain their beauty.
Experience make-up and care anew with Alessandro
Alessandro is a worldwide leading manufacturer of care cosmetics and over the years has constantly expanded its range of make-up products, achieving a well thought-out combination not only in the Colour & care line. In our online shop you'll find many other product lines from the manufacturer which are offered alongside the Looks ranges and which promote the beauty and health of your skin. Just as with other cosmetics brands, Alessandro's Colour & Care product line offers you an extensive choice of popular nail polish colours, making it easier for you to choose the right one for each and every occasion. Our online shop brings this variety right to your front door and invites you to place an online order!
Colour & Care by Alessandro