Vita Mineral for Men by Declaré
Vita Mineral for Men from Declaré is the ideal facial skin care range for men who have suffered the …
Learn more
DeclaréVita Mineral for Men Q10 Multivitamin Cream
€33.95
/ 50 ml
BP: €679.00* / 1000 ml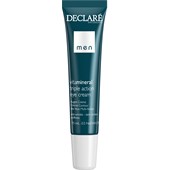 DeclaréVita Mineral for Men Triple Action Eye Cream
€22.95
/ 15 ml
BP: €1,530.00* / 1000 ml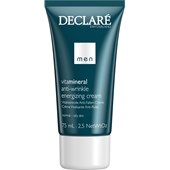 DeclaréVita Mineral for Men Anti-Wrinkle Energising Cream
€25.95
/ 75 ml
BP: €346.00* / 1000 ml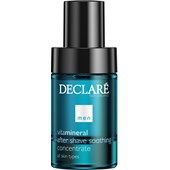 DeclaréVita Mineral for Men Aftershave Soothing Concentrate
€25.95
/ 50 ml
BP: €519.00* / 1000 ml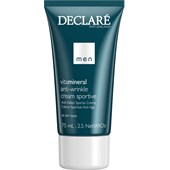 DeclaréVita Mineral for Men Anti-Wrinkle Cream Sportive
€25.95
/ 75 ml
BP: €346.00* / 1000 ml
5/5 AggregateRating
Vita Mineral for Men Men's skin care by Declaré
Vita Mineral for Men from Declaré is the ideal facial skin care range for men who have suffered the effects of environmental stresses. Besides lots of hydration, vitamins and nutrients, Declaré puts its trust for the beauty line for the modern man of today in precious minerals and in the SRC complex, which was specially designed for this skin care line. The innovative active ingredient complex improves the skin's natural defence barrier and strengthens skin cells. Irritation is prevented which ensures an even complexion. This intensive cell protection prevents the formation of premature lines and wrinkles and protects the cells from damage.
Minerals and vitamins ensure a well-cared for complexion
The various creams, gels, powders and concentrates in the men's skincare line Vita Mineral for Men are made without any artificial fragrances or preservatives. Facial skin starts looking healthy and well-cared for after just a few applications. The skin relaxes and regains its youthful radiant appearance. The products in the cosmetics range Vita Mineral for Men from Declaré have been dermatologically tested and approved for sensitive skin and are perfect for the daily skin care regime.