L'Homme Idéal by GUERLAIN
With its imaginative women's fragrances, the perfume house Guerlain has achieved world fame, and emb…
Learn more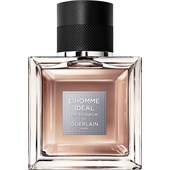 GUERLAINL'Homme Idéal Eau de Parfum Spray
BP: €1,399.00* / 1000 ml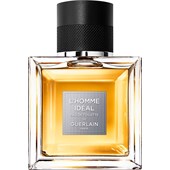 GUERLAINL'Homme Idéal Eau de Toilette Spray
BP: €1,259.00* / 1000 ml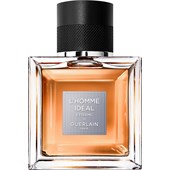 GUERLAINL'Homme Idéal Eau de Parfum Spray Extreme
BP: €1,399.00* / 1000 ml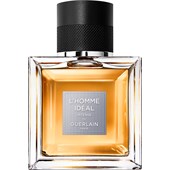 GUERLAINL'Homme IdéalIntenseEau de Parfum Spray
BP: €1,399.00* / 1000 ml
5/5 AggregateRating
L'Homme Idéal Men's fragrances by GUERLAIN
With its imaginative women's fragrances, the perfume house Guerlain has achieved world fame, and embodies the typical French elegance of the 18th and 19th centuries like no other brand. Now, however, the Parisian brand also offers a range of men's fragrances that are, of course, in no way inferior to the women's pieces with regard to quality and creativity. L'Homme Ideal is one of the lines that is specially aimed at sophisticated men. The men's fragrance of the same name has been mixed as an Eau de Toilette Spray, and is accompanied by a cleansing shower gel and a protective deodorant spray. Visually, all products are gold, black, and silver, which intensifies their masculine effect even more.
The scent of the ideal man
Loosely translated, "L'Homme Ideal" means "the ideal man". Guerlain thus sets it own bar unbelievably high. After all, men and women often have completely different ideas of how the ideal actually looks now and what is distinctive about this. Surprisingly, however, the French brand has succeeded in creating a men's fragrance that both genders can agree on: it smells simply unbelievably tantalising, rugged, and masculine. This is why the perfume, although it was only released in 2014, already has all the prerequisites to become a timelessly elegant men's fragrance. The protective deodorant, which guards against excessive sweating, is the icing on the cake, so to speak.
Multi-faceted and always worth a few sprays
The L'Homme Ideal men's fragrance opens with various citrus fruits and rosemary, with both ingredients wrapped in a rich cloak of orange blossom. In the middle note, Guerlain and the perfumer Thierry Wasser use a duo of tonka bean and almond, before finally introducing cedar, leather, and vetiver from India in the base note of the perfume. The splendid scent of the perfume is also found in the line's shower gel, where it is subtly applied to the skin.