Manicure instruments by Hans Kniebes
Attractive fingernails are a sign that someone takes care of their body, and a regular manicure is e…
Learn more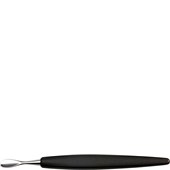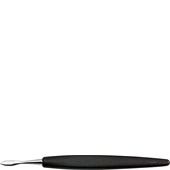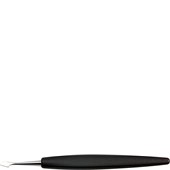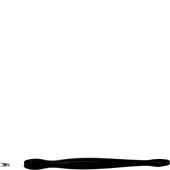 Hans KniebesManicure instruments V-Shaped Cuticle Knife
BP: €1.95* / 1 pcs.
5/5 AggregateRating
Manicure instruments Nail care rust-free by Hans Kniebes
Attractive fingernails are a sign that someone takes care of their body, and a regular manicure is essential as a beauty treatment for both women and men. To this end, Solingen brand Hans Kniebes has for decades been offering high-quality manicure implements in editions such as stainless nail care. The product line includes manicure instruments ranging from cuticle pushers to handy cuticle knives, which allow you to carry out various professional beauty steps with ease. While the instruments have long been established in professional nail studios, they are naturally also suitable for use at home.
Get stunningly beautiful nails with Hans Kniebes stainless nail care
Hans Kniebes manicure instruments are suitable for the basic treatment of the nail bed and fingernails, and are used by medical experts and nail beauticians in equal measure. To ensure a flawless appearance at all times, it pays to supplement the instruments with further items from the stainless nail care range and to use files, clippers, etc. to achieve the perfect look for your nails. Our online shop offers all these quality items at attractive prices and also has further cosmetics and care products available for your nails!