Curls by Paul Mitchell
With the Curls hair care range Paul Mitchell offers you the ideals foundation for a captivating head…
Learn more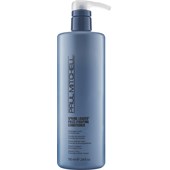 Paul MitchellCurls Spring Loaded Frizz-Fighting Conditioner
BP: €149.75* / 1000 ml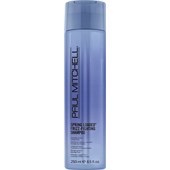 Paul MitchellCurls Frizz-Fighting Shampoo
BP: €134.50* / 1000 ml
4/5 AggregateRating
Curls Hair care by Paul Mitchell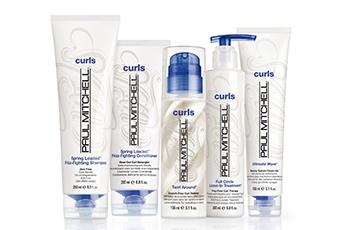 With the Curls hair care range Paul Mitchell offers you the ideals foundation for a captivating head of curls. The hair cosmetics products care for and control your wavy hair, leaving your curls shiny, soft and bouncy So you can always create your personal style afresh – completely free from annoying frizz.
Paul Mitchell Curls brings the full beauty of your curls to light
Gently cleanse your hair with the Spring Loaded Frizz Fighting Shampoo's rich foam, nurture it with moisturising ingredients and detangle it. Thanks to Spring Loaded Frizz-Fighting Conditioner, wet hair can be combed effortlessly. Curls are perfectly defined and wonderfully silky. With the Full Circle Leave-In Treatment, you can pamper your curls at any time with extra moisture, detangle, revitalise and protect them without weighing them down. The moisture-resistant Ultimate Wave Cream Gel gives your curls structure, giving them an extra dose of hair care and creating the best conditions for sexy beach curls. Twirl Around gives you flawlessly defined curls with lots of bounce, luxurious volume and sleekness; the perfect combination of moisturising cream and caring gel from the Curls hair cosmetics range from Paul Mitchell.