Ultimune by Shiseido
Ultimune is a new care line by the quality brand Shiseido, in which more than 20 years of pioneering…
Learn more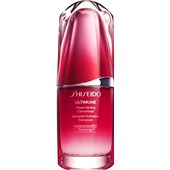 ShiseidoUltimune Power Infusing Concentrate
€57.95
/ 30 ml
BP: €1,931.67* / 1000 ml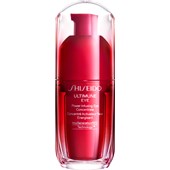 ShiseidoUltimune Power Infusing Eye Concentrate
€54.95
/ 15 ml
BP: €3,663.33* / 1000 ml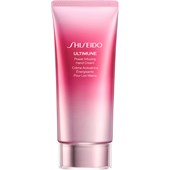 ShiseidoUltimune Power Infusing Hand Cream
€21.95
/ 75 ml
BP: €292.67* / 1000 ml
4,5/5 AggregateRating
Ultimune is a new care line by the quality brand Shiseido, in which more than 20 years of pioneering research are processed and used, in order to give the skin a particularly intensive and effective care experience. The facial care, specifically reconciled to meet the skin's needs, strengthens the skin's natural immune system in order to lastingly pamper supple women's skin, while protecting it against harmful external influences at the same time. You can find high-quality and brand new cosmetics online at fair prices here. Don't just pamper your skin for the moment, try out the long-term effect of the Ultimune Line instead, as your skin with then no longer suffer from a temporal ultimatum.
High-quality care with additional anti-ageing effect
The Shiseido researchers have recognised that not just the body protects itself against viruses and bacteria with its immune system, instead the skin also has its own defence mechanism, which protects it against environmental pollution, ageing processes and stress. The immune system doesn't always function perfectly though, which causes the skin's own regeneration to diminish, among other things. The facial care works with innovative Langerhans cells, in order to control and stimulate the skin's immune system at the same time. The newly acquired defence system leads to a supple, healthy and simply enchanting skin, which is achieved irrespective of the woman's age. That also makes the facial care an effective and preventative anti-ageing product.
Customary high quality from the House of Shiseido
The roots of the Ultimune Series date back to 1993, when Shiseido researchers first recognised a connection between emotions, Langerhans cells and (premature) skin ageing. The products that now form the foundation of efficient care were developed on this basis. Should you wish to order the cosmetics online, they will be delivered very practically right to your front door. Rummage through our cosmetics online via a few mouse clicks and see for yourself just how versatile care can be nowadays!