Parisienne by Yves Saint Laurent
PARISIENNE is the fragrance to suit a timeless woman: She radiates personality, is full of contradic…
Learn more!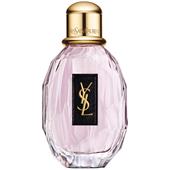 Yves Saint LaurentParisienneEau de Parfum Spray
BP: €114.39* / 100 ml
Parisienne Women's fragrances by Yves Saint Laurent
PARISIENNE is the fragrance to suit a timeless woman: She radiates personality, is full of contradictions and plays with conventions. Nothing is obvious, but much is possible... The new fragrance by Yves Saint Laurent is a large-format floral fragrance with a structure of noble wood: Even its concealed facets shine forth. It is dawn in Paris. Before the sun even gets chance to rise, a woman with a secret appears: Yet, this secret of the night will never come to light. What has happened? Pssst - this is a PARISIENNE story..."You were not born in Paris but Paris adopts you..."