Shave by American Crew
High-quality hair care
is the first thing that occurs to many style insiders to describe the …
Learn more!
Shave Hair care by American Crew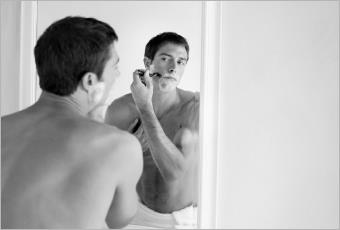 High-quality hair care is the first thing that occurs to many style insiders to describe the American Crew brand. And rightly so, as American Crew has made the topic of innovation its highest priority and is never happy with a mere second-best as regards hair cosmetics. A good shave is essential to many many for a successful start to the day. In the
Shave hair cosmetics American Crew
also lives up to its name as a top brand.With the cooling lotion, for instance, which soothes the skin after shaving and cloaks it like a regenerating and protective film. However, the cooling lotion is not only suitable for use after shaving, it also serves as day care at the same time. The shave oil that softens the beard hairs makes every shave child's play. Valuable ingredients, such as eucalyptus and clove oil, care not only for facial skin but also ensure a pleasant fragrance. The moisturising cream and the precision shave gel are ideal for every skin type and beard type and can even be used on sensitive skin without hesitation.