Brushes by Moroccanoil
Moroccanoil
has long been a brand name in the world of hair care products, which guarantees e…
Learn more
Brushes Hair care by Moroccanoil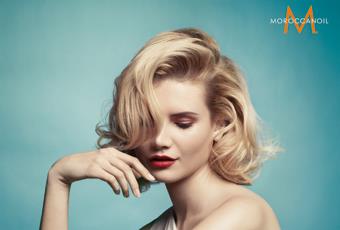 Moroccanoil has long been a brand name in the world of hair care products, which guarantees excellent quality and innovative products. The hair cosmetics by the brand rely on argan oil from Morocco, which gives hair strength and intense colour. The brushes by the brand perfectly complement this high quality hair care. They ensure that the hair remains strong and smooth. The corresponding products are equally suitable for short hair as long hair.
The benefits of brushes by Moroccanoil
The same brush is not always ideal for all hair. At Moroccanoil, this fact is known and you are therefore offered a corresponding choice. For instance, the Round Brush by the brand is perfect for those who nourish their hair after showering and use the brush to facilitate the drying process. Those who want to give their hair a healthy but natural shine, should use the Paddle Brush XL. All products by the brand are characterised by high durability.