Treatment by Moroccanoil
Transformed hair after just one application
- This goal was embraced by the founder of Morocc…
Learn more
5/5 AggregateRating
Treatment Hair care by Moroccanoil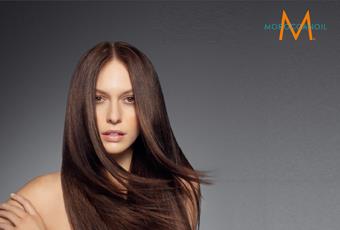 Transformed hair after just one application - This goal was embraced by the founder of Moroccanoil hair cosmetics and with their results reached specialists and customers all over the world. With unique active ingredient complexes, the exclusive hair care helps even severely damaged hair regain a new shine and noticeably more strength.Meanwhile, a whole product range with solutions for all hair types has grown from the original Moroccanoil treatment, which is valued world wide by established salons, stars and stylists, as well as customers.
Nutrient rich formulas for breathtaking results
The weightless, nourishing and versatilely applicable Moroccanoil treatment is a true energy booster for dry and stressed hair. Rich in proteins, fatty acids, vitamins and antioxidants, the hair is renewed, protected and given a new radiant shine. The treatment should be used before styling or as a finish and helps repair damage caused by styling or the environment. The high quality hair care assortment is expanded with customised care and styling products for all hair types such as nourishing treatments for the scalp as well as hair cosmetics for curly, fine or dry hair.