Play It Sexy by Playboy
Perfect for going out in the evening, the Play It Sexy fragrance range by Playboy surrounds the wear…
Learn more
Play It Sexy Women's fragrances by Playboy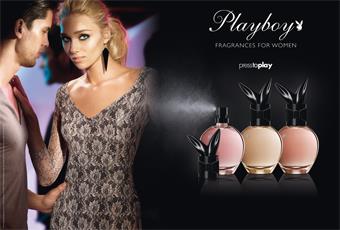 Perfect for going out in the evening, the Play It Sexy fragrance range by Playboy surrounds the wearer in a playful, feminine and magical scent. The wicked perfume is presented innocently in a delicate pink bottle with shimmering gemstones. A cleansing Shower Gel contains the women's fragrance and frees the body from the burdens of the day, while the Deodorant Spray ensures long-lasting freshness - even on a hot night on the dance floor. The Body Lotion ensures an important energy supply and smooth skin.
Sexy range by sexy bunnies
As a gift, or just to treat yourself, Playboy offers two high quality gift sets in the Play It Sexy fragrance range - one of which includes the original bag! The women's fragrance in the perfume opens with a prelude of pink grapefruit, pink peppercorns and mandarin. The central note combines various flowers with liquorice and jasmine tea. The finish creates the base, consisting of tonka bean, sweet vanilla, sandalwood and patchouli. The scent was designed in 2010 and its sexy streak quickly made it a best seller.