Body Full Women by Redken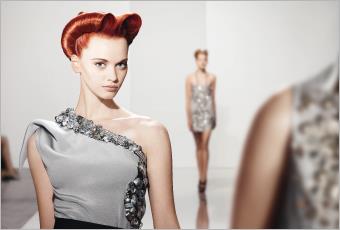 Body Full by Redken is a hair cosmetic that is perfect for all women who dream of healthy, voluminous and simply beautiful hair. The care series provides a sensational innovation, as it is equally suitable for normal and fine hair and even has a few additional styling properties to give impressive momentum to women's manes as well. All products use the exclusive Interbond Conditioning System by Redken, which was acquired from scientific research, with an anti-gravity complex also being added, thus ensuring the hair structure strengthening process is particularly effective. This later results in excellent and voluminous hairstyles!
Hair cosmetics from the experts for demanding women's hair
The Body Full Line supplies supple fullness and comes in four different products. The Nonstop Complex, which is responsible for natural volume, uses cotton, wheat extracts and soya proteins, among other things, to strengthen, untangle and, at the same time, coat the hair. This creates effective protection, which is why the hair is not just nurtured, it also receives efficient protection against external influences at the same time. The line carries a total of 4 high-quality products.
Body Full by Redken