Eau d'Ikar by Sisley
Sisley is a manufacturer that strives to create unique fragrances. When putting together the fragran…
Learn more
5/5 AggregateRating
Eau d'Ikar Men's fragrances by Sisley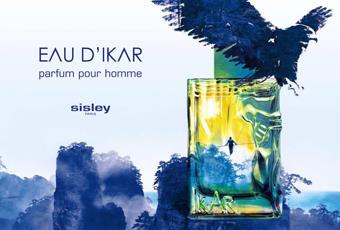 Sisley is a manufacturer that strives to create unique fragrances. When putting together the fragrance compositions they try to create an unmistakeable fragrance. With Eau d'Ikar you can benefit from a men's fragrance that has achieved precisely this goal. The perfume is distinguished by a modest and elegant fragrance nuance that has a masculine and dynamic effect.
A fragrance that stands for masculinity
Eau d'Ikar is made up of complex fragrance components that combine to create a unique smell. It covers the wearer like an invisible veil. The men's fragrance radiates cosmopolitanism, self-confidence and powerful masculinity. Sisley would like to emphasise sensual features with this perfume and convey an unmistakeable character. Be convinced by the elegance and stylish seriousness of a living legend!