Interlude Man by Amouage
The Amouage men's fragrances are suitable for the modern and self-confident man. The
Interlude Ma… Learn more
Interlude Man Men's fragrances by Amouage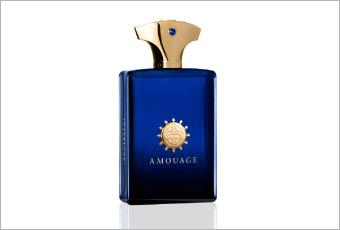 The Amouage men's fragrances are suitable for the modern and self-confident man. The Interlude Man perfume enables you to benefit from a high degree of masculinity characterised by abundant peace, warmth and depth. Following a spicy and fresh overture, the fragrance is interrupted by peppery and delicate aromas, which ensure abundant sensuousness and well-being.
A masculine fragrance with a refreshing character
The Interlude Man perfume is impressive due to its variable aromas. Pimento, oregano and bergamot form the overture to the perfume. The fragrance is given an interesting slant by labdanum, incense, amber and opoponax. Sandalwood, patchouli, agarwood and leather round off the aromatic diversity and allow an intrinsically harmonious fragrance composition to emerge. Allow yourself to be inspired by a masterpiece of modern perfumery!