Lyric Men by Amouage
Men's fragrances such as the
Lyric Men
perfume are distinguished by an aromatic fragrance. Th…
Learn more
Lyric Men Men's fragrances by Amouage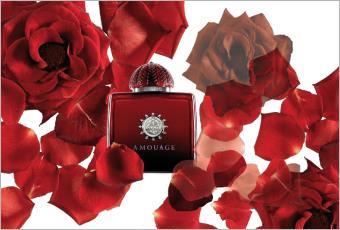 Men's fragrances such as the Lyric Men perfume are distinguished by an aromatic fragrance. The masterful Amouage fragrance compositions have a hypnotic effect that casts a spell on everyone around them. This fragrance is suitable for all men who want to appear as self-confident gentlemen and pursue their desires and longings.
A fragrance for the self-confident gentleman
The Lyric Men perfume is based on essences of bergamot and lime. The clear perfume character is repeatedly interrupted by earthy essences of incense, musk, sandalwood and pine. Rose, orange blossom, angelica and galbanum creates a diversified base. Safran, nutmeg and ginger round off the aromatic fragrance. The masculine aromas create a strong and secretive atmosphere that is seemingly dark and attractive. Allow yourself to be cloaked in this fragrance that will be your faithful everyday companion!