Epic Woman by Amouage
With the
Epic Woman
perfume, Amouage has created a breathtaking fragrance. The essences are r…
Learn more
Epic Woman Women's fragrances by Amouage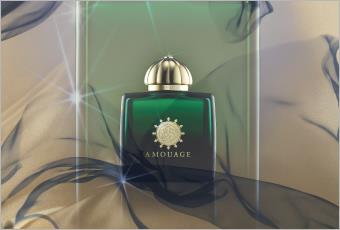 With the Epic Woman perfume, Amouage has created a breathtaking fragrance. The essences are reminiscent of long bygone years when merchants pilgrimaged on the Silk Road from China to Arabia carrying valuable spices and herbs with them. The unusual fragrance of these exotic substances were used to lend the Epic Woman perfume a unique character.
A feminine fragrance with an unusual character
The Amouage women's fragrances have always been something special. Epic Woman also enables you to benefit from a masterful fragrance creation characterised by aromatic essences. Cinnamon, bay leaf, cumin and geranium form the base of this fragrance. Musk, incense, amber and patchouli create an interesting character. Sandalwood, iris and vanilla ensure a lively amount of variability. Allow yourself to be cloaked in a fragrance that has already cast a spell on thousands of women all over the world!