Memoir Woman by Amouage
Oriental women's fragrances: Amouage Memoir Woman - an Oriental beauty dreamExklusively romantic acc…
Learn more
Memoir Woman Women's fragrances by Amouage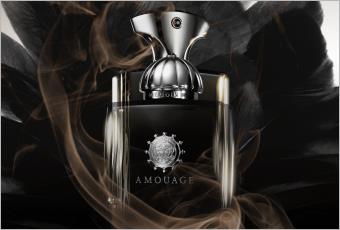 Oriental women's fragrances: Amouage Memoir Woman - an Oriental beauty dreamExklusively romantic accords with floral woody accents: That is the secret of Amouage Memoir Woman - an Oriental beauty dream among women's fragrances. While the eau de parfum cloaks its wearer in a secretively mystical tenor, the intensively nurturing ingredients of the Memoir Woman Care Line pamper and strengthen the skin.
Intensive care and luxury feeling - an top drawer fruity floral seduction
You love the feeling of Oriental effortlessness that distinguishes this beauty line? Then the best thing to do is to pamper yourself under the shower with this romantic care: The moisturising ingredients are impressive due to the refreshing fragrance of mandarins, cardamom, pink pepper and other woody floral notes, while the two care products Amouage Memoir Body Cream and Body Milk supply the skin with moisture and lastingly tighten it - the dream of an Oriental romance. Try out this exclusive care experience yourself and allow yourself to be swept away into the secret of Arabian Nights.