Pedicure by ERBE
In the summer months especially, both men's and women's feet become an aesthetic sign of the entire …
Learn more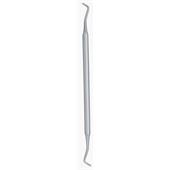 ERBEPedicure Double-ended excavator, 16.5 cm
€20.96
/ 1 pcs.
BP: €20.96* / 1 pcs.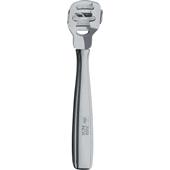 ERBEPedicure Corn plane, rust-proof, 14.4 cm
€14.96
/ 1 pcs.
BP: €14.96* / 1 pcs.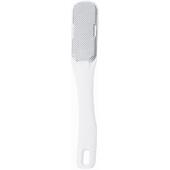 ERBEPedicurePremium LineCorn rasp, rust-proof
€2.62
/ 1 pcs.
BP: €2.62* / 1 pcs.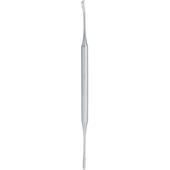 ERBEPedicure Double-ended excavator, small hooks, 15.7 cm
€18.71
/ 1 pcs.
BP: €18.71* / 1 pcs.
5/5 AggregateRating
Pedicure Erbe by ERBE
In the summer months especially, both men's and women's feet become an aesthetic sign of the entire body, so that adapted foot care become more important. Many people consciously rely on high-quality tools from a renowned brand such as Becker Manicure, whose Erbe product range stocks everything for a professional pedicure. From corn planes and files to special foot clippers, the products in the Erbe collection make foot care fast and easy, and leave behind attractive feet.
Make your pedicure a real pleasure with Becker Manicure
All tools in the Erbe collection are particularly handy and quickly yield visible results. With the help of professional equipment from Becker Manicure, foot care is particularly fast and enables you to count on healthy and beautiful feet throughout the entire year. Of course, besides sets, you can also buy individual body care products from the pedicure range, and thus make specific additions to your make-up bag. In our Online Shop, you will find attractive prices for all products from the brand, just the same as those for high-quality foot care products from worldwide renowned brands!