Bergamotto di Calabria by Acqua di Parma
Acqua di Parma has won the attention of men and women worldwide. The many different perfumes are imp…
Learn more
Bergamotto di Calabria Unisex fragrances by Acqua di Parma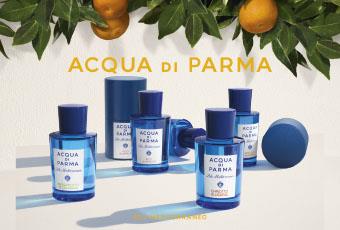 Acqua di Parma has won the attention of men and women worldwide. The many different perfumes are impressive due to their unique recognition value. Each unisex fragrance by Acqua di Parma is captivating with its passionate pull and seductive scent nuances.
A perfume, which revives the senses
Perfumes should be more than just consumables. This is why a perfume was created together with Bergamotto di Calabria, which revives the senses and encourages well-being. The essences of Bergamotto di Calabria nurture the skin and cause an all round great mood. The success is confirmed by the quality of the unique perfume. This is now also available as a deodorant, a shower gel and a body cream.