Deadsea Mud by Ahava
The positive effect of the Dead Sea's rich waters and mud is famous and has been attested by dermato…
Learn more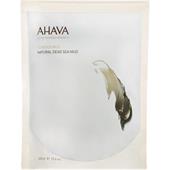 AhavaDeadsea Mud Natural Dead Sea Body Mud
BP: €32.38* / 1 kg
5/5 AggregateRating
Deadsea Mud Body care by Ahava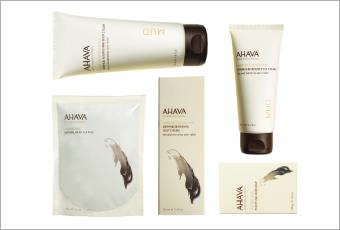 The positive effect of the Dead Sea's rich waters and mud is famous and has been attested by dermatologists. Many doctor's advise patients with chronic skin conditions to take a spa vacation using the waters of the deepest lying lake on earth. Ahava has been doing R&D locally in the region for decades and combines the area's exceptional ingredients to produce a superior beauty range for skincare from the Dead Sea. These products that are produced in harmony with nature also include the skincare line Deadsea Mud.
Mineral-rich skincare for the entire body
The black mud from the Dead Sea is very rich in minerals and its natural powers are the key ingredient of the Osmoter formula from Ahava. This mineral concentrate provides the skin with an optimum of hydration and nutrients. For this reason the body care range is particularly suited for dry and sensitive skin. The product line Deadsea Mud with products such as a body cream, foot cream and a body peeling, also helps to improve the skin's condition. The appearance of cracks or redness for instance is alleviated through the application of the skincare range.