Leave-On Deadsea Mud by Ahava
The Leave-On Deadsea Mud
Body Care Line
from Ahava consists of three rich lotions for body, h…
Learn more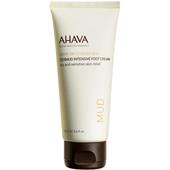 AhavaLeave-On Deadsea Mud Dermud Intensive Foot Cream
€21.75
/ 100 ml
BP: €217.50* / 1000 ml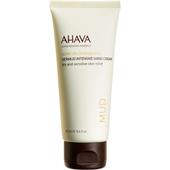 AhavaLeave-On Deadsea Mud Dermud Intensive Hand Cream
€21.75
/ 100 ml
BP: €217.50* / 1000 ml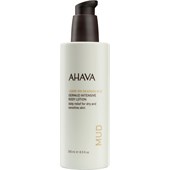 AhavaLeave-On Deadsea Mud Dermud Intensive Body Lotion
€31.50
/ 250 ml
BP: €126.00* / 1000 ml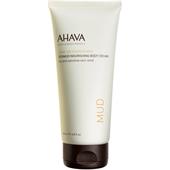 AhavaLeave-On Deadsea Mud Dermud Nourishing Body Cream
€28.50
/ 200 ml
BP: €142.50* / 1000 ml
5/5 AggregateRating
Leave-On Deadsea Mud Body care by Ahava
The Leave-On Deadsea Mud Body Care Line from Ahava consists of three rich lotions for body, hands and feet. The beauty care products in this body care line are enriched with mud from the Dead Sea. Dry, red and itching skin relaxes as soon as the lotion is applied as it has a soothing and cooling effect. Rough, cracked and irritated skin on feet and hands immediately receives deep-acting nourishing minerals, nutrients and vitamins.
Skincare range from Ahava with the mineral-rich mud from the Dead Sea
The lotions in the Leave-On Deadsea Mud line are suitable for men and women and are immediately absorbed into the deepest layers of the skin. Besides the minerals from the Dead Sea these rich lotions also contain nourishing jojoba oil, Aloe Vera and extracts of Shea Butter. Vitamin E and Pro-vitamin B5 protect the skin and prevent premature ageing. The lotions in the body care range from Ahava are paraben-free and suitable for people with skin allergies. The Leave-On Deadsea Mud beauty range is the perfect skincare programme for the whole day and was specially developed for sensitive skin.