Eyeshadow brush by Da Vinci
The Basic Eye Shadow Brushes from the Da Vinci brand will amaze with their high-quality finish and e…
Learn more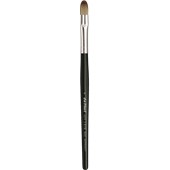 Da VinciEyeshadow brush Eyeshadow Brush, extra-fine synthetic fibres
€7.60
/ 1 pcs.
BP: €7.60* / 1 pcs.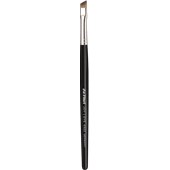 Da VinciEyeshadow brush Eyebrow Brush, extra-fine synthetic fibres
€8.40
/ 1 pcs.
BP: €8.40* / 1 pcs.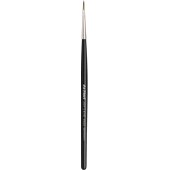 Da VinciEyeshadow brush Eyeliner, synthetic fibres
€5.20
/ 1 pcs.
BP: €5.20* / 1 pcs.
5/5 AggregateRating
Eyeshadow brush Basic by Da Vinci
The Basic Eye Shadow Brushes from the Da Vinci brand will amaze with their high-quality finish and excellent functionality. No matter what type of eye shadow you want to accentuate: the brushes can be used precisely and allow for any time of make-up look. The ergonomic shape of the wooden grip stops the brush from slipping and helps it sit comfortably in your hand. During manufacturing, only high-quality synthetic fibres or real hairs were used, which ensures an optimal finish.
Every make-up finish is guaranteed with these brushes
The Da Vinci Basic Eye Shadow Brushes highlight your face and ensure that small flaws are concealed. Looking good is not just a godsend, its first and foremost an art form. Of course, for every piece of art you need the right utensils as well as the right brush. The Da Vinci brand brings high-quality materials, traditional brush craftsmanship and modern manufacturing processes together in harmony. This means you can profit from a level of quality that leaves nothing to be desired.