Fizzy by Alyssa Ashley
Independent, self-assured young women love the
unconventional women's fragrances
in the Alyss…
Learn more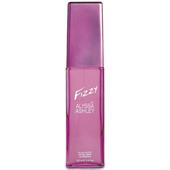 Alyssa AshleyFizzy Eau de Toilette Spray
BP: €598.00* / 1 l
5/5 AggregateRating
Fizzy Women's fragrances by Alyssa Ashley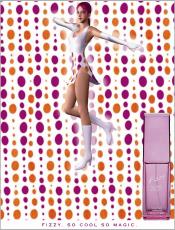 Independent, self-assured young women love the unconventional women's fragrances in the Alyssa Ashley portfolio. The products in the well-known Fizzy range contain an impressive floral bouquet of jasmine and rose, which goes hand-in-hand with the freshness of oranges and bergamot. Vanilla and amber round off this youthful fragrance, which is especially targeted at the younger lady.
The perfume is the perfect companion
for an active and exhilarating day, conveying pure joie-de-vivre. Fizzy opens up new horizons and makes you see life in a totally different light! Available as an Eau de Toilette, Bath & Shower Gel or Deodorant and Body Spray, this visionary range of outstanding products provides the perfect daily enrichment.