Curl & Boost by American Crew
With its four products Curl Control, Boost Powder, Boost Cream and Curl Construct, the American Crew…
Learn more
Curl & Boost Hair care by American Crew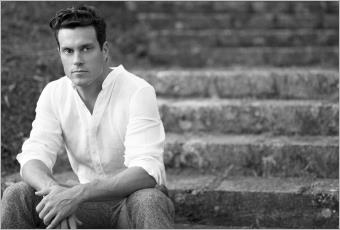 With its four products Curl Control, Boost Powder, Boost Cream and Curl Construct, the American Crew brand has created an innovative hair care line. The male sex is becoming increasingly daring as regards styling and cosmetics. These four hair cosmetic products in the Curl & Boost care line guarantee that things will never be boring. The quartet allows men to style their hair according to their own preference - with no compromise.
The stylish hair care for men
With Curl & Boost the American Crew brand has created a styling line that gives every hair type a self-confident and casual effect. Whether curly hairstyle or firm matt look: Hair can be styled at will with these products. Curl Control allows curls to be controlled. Curl Construct can lend wavy hair a clear structure. Boost Cream lends fine hair more fullness and volume. Boost Powder ensures immediate hair densification and increases its firmness.