Cuticle care by ERBE
Becker Manicure is your expert for manicures, pedicures, and shaving! The traditional German company…
Learn more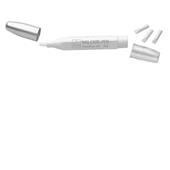 ERBECuticle care Jojoba Care nail care oil pen
€8.21
/ 1 pcs.
BP: €8.21* / 1 pcs.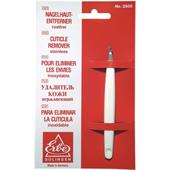 ERBECuticle care Cuticle remover, rust-proof, 10.5 cm
€5.96
/ 1 pcs.
BP: €5.96* / 1 pcs.
5/5 AggregateRating
Cuticle care Erbe by ERBE
Becker Manicure is your expert for manicures, pedicures, and shaving! The traditional German company, whose roots can be traced back to 1930, offers the "Erbe" range, a high-quality range of care products that looks after the nails, the nail bed, and the cuticles. The many-faceted cuticle care products range from various cuticle trimmers and scissors, through oil pens with jojoba oil, to cuticle removers. The cuticle and nail can quickly become inflamed, particularly if you bite your nails when nervous. Even an incorrect hand movement when doing a manicure can quickly be corrected again with the cuticle trimmers in scissors form.
Healthy nails that feel great too
In the Erbe range, Becker Manicure offers various cuticle trimmers, which mainly vary in their shape, cutting edge length, and colour. For the left-handed, a suitable alternative is even offered in the form of left-handed cuticle trimmers, which are guaranteed to make the finer details easier when doing manicures. The products from Becker Manicure are all of a classic, timeless design that suits every bathroom. Besides being visually eye-catching, the cuticle care products are also delightful because of their highly practical quality.