Powder and foundation brush by Da Vinci
The reliable, proven "helpers" for daily make-up. Elegant, timeless design and constant innovation i…
Learn more!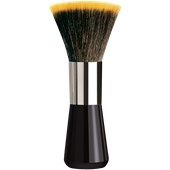 Da VinciPowder and foundation brushPowder/Foundation Brush, goat hair & synthetic fibre mix
BP: €31.95* / 1 pcs.
Powder and foundation brush Classic by Da Vinci
The reliable, proven "helpers" for daily make-up. Elegant, timeless design and constant innovation is what has defined these popular models for more than two decades. The brushes are specially designed for applying mineral powders and foundations and therefore are perfectly suited to a variety of consistencies.