Eyeshadow brush by Da Vinci
With the Eye Shadow Brush from Da Vinci's
Classic
range you can achieve any eye shadow look. …
Learn more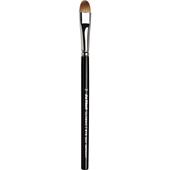 Da VinciEyeshadow brush Eyelid Brush, Russian red marten hair
€18.36
/ 1 pcs.
BP: €18.36* / 1 pcs.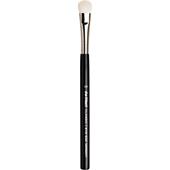 Da VinciEyeshadow brush Blender/Eyeshadow Brush, white pony hair
€13.56
/ 1 pcs.
BP: €13.56* / 1 pcs.
4,5/5 AggregateRating
Eyeshadow brush Classic by Da Vinci
With the Eye Shadow Brush from Da Vinci's Classic range you can achieve any eye shadow look. The high-quality brush hairs allow eye shadow to be applied evenly and gently. The ergonomic shape of the grip allows the brush to be used precisely. This lets you carry out detailed work without any problems.
Eye Shadow Brushes of the highest quality
The Classic range by Da Vinci will amaze: the variety of brushes allows you to select from a wide range of looks according to your individual wish. Since some brushes are equipped with a slant, the eye shadow can even been blended on the lowest eyelashes. The outstanding design of the brushes allows you to integrate them into the luxurious atmosphere of your make-up table. Let yourself be won over by the high quality of our selection!