Blender by Da Vinci
For over two decades, Da Vinci has created brushes of the highest quality and for all demands at its…
Learn more
Da VinciBlender Blender, flexible marten hair
€13.88
/ 1 pcs.
BP: €13.88* / 1 pcs.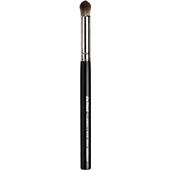 Da VinciBlender Mineral Concealer/Blender, extra fine, full synthetic fibres
€18.38
/ 1 pcs.
BP: €18.38* / 1 pcs.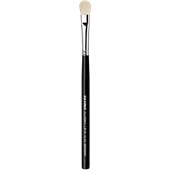 Da VinciBlender White Pony Hair Oval Blender
€13.12
/ 1 pcs.
BP: €13.12* / 1 pcs.
5/5 AggregateRating
Blender Classic by Da Vinci
Classic Blender from Da Vinci belongs in every good brush collection
For over two decades, Da Vinci has created brushes of the highest quality and for all demands at its headquarters in Nuremberg. Artists and professional make-up artists from around the world appreciate the exquisite tools which are in part made of the finest artificial hair so as to be better for those with allergies. But not matter whether the brushes are made of natural hair, bristles or artificial hair, what they all have in common is that they are hand-finished. Of course, the same also goes for the various Blenders from the Classic Linie by Da Vinci.

The fine, round Classic Blenders come in various sizes and strengths, with short and long shafts, completely according to your wishes and needs. The brushes help your eyelids achieve that perfect look, from natural right up to dramatic. Brush heads are made of materials such as selected pony, squirrel and marten hair. Using natural hair has two enormous advantages: on the one hand, they do not dry out eyelids too much, on the other hand they are easy to clean.