Lip brush by Da Vinci
With a
Lip Brush
from Da Vinci's Classic range, women get the perfect companion for the every…
Learn more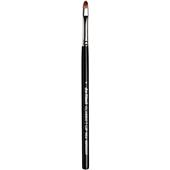 Da VinciLip brush Lip Brush, Russian red marten hair
BP: €14.95* / 1 pcs.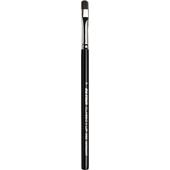 Da VinciLip brush Lip Brush with ultra fine synthetic fibres
BP: €10.95* / 1 pcs.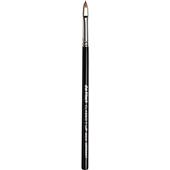 Da VinciLipliner Lip Liner, Russian red marten hair
BP: €14.95* / 1 pcs.
4,5/5 AggregateRating
Lip brush Classic by Da Vinci
With a Lip Brush from Da Vinci's Classic range, women get the perfect companion for the everyday or in their home bathroom for making their own lips centre stage. Using a base of Russian red marten hair, Lip Brushes from this quality brand help you to apply make-up more securely and to aesthetically separate lips from the rest of your face precisely. Like all brushes from Da Vinci, this version will also sit perfectly in your hand and help you to apply make-up very easily and comfortably.
Get high-quality brushes at a good price with Classic by Da Vinci
Even professional make-up artists put their face in the quality of this manufacturer that offers Lip brushes and other accessories at an attractive price in the Classic range. This makes the brushes and their companions affordable for private use too and ensure that every make-up look is achieved according to individual wishes. Da Vincis wide selection of brushes and tools for applying cosmetics plays a big role in our Shop and offers you the entire range of products available from the Nuremberg-based brand at good prices. So get online and perfect your make-up!