Concealer brush by Da Vinci
With the
Concealer Brush
from the Da Vinci Classic range, you can benefit from a reliable and…
Learn more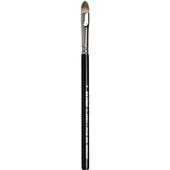 Da VinciConcealer brush Concealer Brush, extra-fine synthetic fibres
BP: €16.95* / 1 pcs.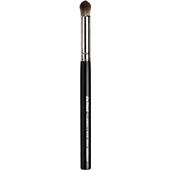 Da VinciBlender Mineral Concealer/Blender, extra fine, full synthetic fibres
BP: €25.95* / 1 pcs.
5/5 AggregateRating
Concealer brush Classic by Da Vinci
With the Concealer Brush from the Da Vinci Classic range, you can benefit from a reliable and proven helper for the everyday. The timelessly elegant design means it will match other make-up utensils perfectly. The Da Vinci brand has stood for innovation and perfection since it was founded: these criteria have also been followed for creating the Concealer Brushes. These are amazingly well suited for applying mineral powders and foundations.
Proven helpers for the everyday
With the brushes in the Classic range, nothing can be done wrong. The ergonomic shape of the grip allows the brush to be used evenly and precisely. Using high-quality synthetic fibres is not only environmentally-friendly but also advantageous from a functionality point of view: these are all of equal length and aimed above all at functionality. The Concealer will be distributed evenly such that you won't be able to see it any more. Let yourself be inspired by the variety of Concealer Brushes!