Fresh Man by Mexx
Men need to have a sense of perspective, a clear head and a feeling of freshness round the clock. T…
Learn more!
Fresh Man Men's fragrances by Mexx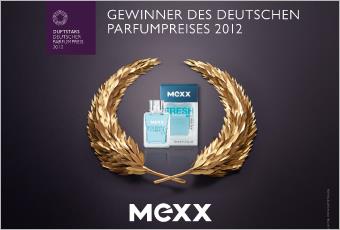 Men need to have a sense of perspective, a clear head and a feeling of freshness round the clock. The men's fragrances by Mexx offer a blast of freshness for the whole day with the Fresh Man series. Fragrance, shower gel, deodorant and aftershave round off the complete package of cool, manly scent.
Cool sensualityMexx has a handle on men's style - and not just as a fashion label. Fresh Man men's fragrances also push the male of the species in the right direction when it comes to cosmetics. The cool dewy scent will give any man a nice fresh feeling. The clear formulation and the spicy components turn the fragrance into a welcome burst of refreshment, especially in summer. Anyone who wants to give the complete coolness package can buy the gift set, which has other products along with the fragrance.