Brecourt Fragrances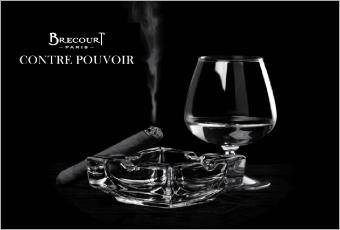 Brecourt is a Parisian label for perfume that appeals to women and men in equal measure and captivates with exciting and unusual essences. The name behind the popular brand is Emilie Bouge who emerged as granddaughter of the renowned perfumer Bruno Court and developed an interest in her own fragrances at an early age. The great perfume tradition in her family enabled Emilie Bouge to rely on her great expertise in the effect of numerous essences, which is still demonstrated in constant new fragrances and collections today as well. Before founding her own Brecourt label, Bouge gleaned experience with renowned perfume brands such as Clarins.
Fragrances with true Parisian charm
The modern product range of Brecourt Paris comprises women's, men's and unisex fragrances that can be applied to the skin on not just an everyday basis. Complementary accessoires, such as scented candles, round off the range of the popular company and help to immerse house and home in exciting or fruity essences. In addition to the various notes that the label's fragrances radiate, great importance is attached to the design of the flacon and candles that become an eye-catcher in any room. Our online shop trusts in Brecourt's extensive range of fragrances and accessoires and invites you to take advantage of the sophisticated label's items at an attractive price.
Fragrances products from Brecourt