No. 127 by Floris London
Floris London presents you fresh unisex fragrances
Learn more!
No. 127 Unisex fragrances by Floris London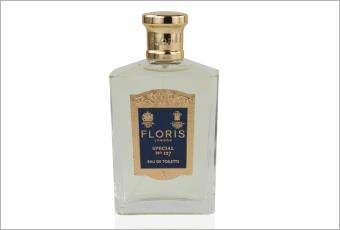 Floris London presents you fresh unisex fragrances
Russian Grand Duke Orloff and bore the name Orloff's Special. Some years after the latter's death it was then renamed No. 127 and included in the official Floris London sales lists. At that time, the popular fragrance had become equally popular, as perfume and eau de toilette, with women and men. Unintentionally, Floris London had thus created one of the first real unisex fragrances, which is still produced today! unchanged.Fresh accents are set in the top note of No. 127 by bergamot, lavender, neroli and petitgrain, before the heart note becomes floral. Ylang ylang, roses, orange blossoms and geraniums predominate here, the base consists of musk and patchouli. A unisex fragrance that is so durable does of course have an illustrious list of wearers, including Eva Peron and Winston Churchill. That proves, on the one hand, how timeless unisex fragrances can be and, on the other hand, how many friends the perfume and the eau de toilette have found around the globe.