Fragrances of Pino Silvestre
Pino Silvestre is the Italian word for pine tree. The label Mavive, also based in Venice, chose this…
Learn more!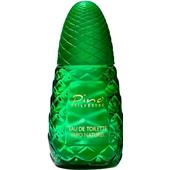 Pino SilvestrePino SilvestreEau de Toilette Spray
BP: €12.76* / 100 ml
Pino Silvestre Fragrances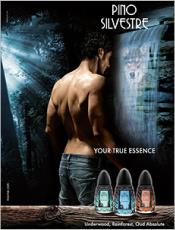 Like a forest full of aromas
Pino Silvestre is the Italian word for pine tree. The label Mavive, also based in Venice, chose this name as well for this exceptional fragrance. Wonderfully masculine and fresh men's fragrances just like the fir tree are created here. The shape of a pine cone and the solid green colour leave no doubt as to where inspiration for the fragrances comes from. Since then, of course, a whole range of aromatic men's fragrances as well as unisex fragrances have been created. Mavive was established in 1986, and the brand Pino Silvestre followed in 1995. However, the brand's main fragrance was developed much earlier than that. At a time in which people were looking for more and more things, men's fragrances from which Pino Silvestre also emerged were pursing different paths, namely the path back to nature. They were almost unremarkable in terms of their discreet nature and left behind a lasting impression on certain individuals, which is why they re-emerged many years after they were initially launched. The fragrance exudes the irrepressible power of a fresh and healthy forest, backs up the power and masculinity of seasoned men and provides proof of how easy it can be to create a whole range of outstanding fragrances.