VIP Men by Playboy
The VIP Men's fragrance range by Playboy is for very special men, or more precisely for 'Very Import…
Learn more
VIP Men Men's fragrances by Playboy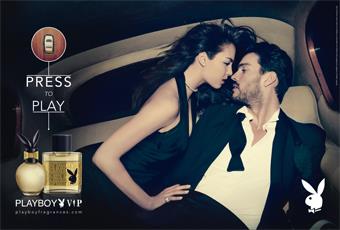 The VIP Men's fragrance range by Playboy is for very special men, or more precisely for 'Very Important Persons'. The men's fragrances are not only available in the Eau de Toilette Spray of the same name, but also in various skin care products. The whole range shines in an artistic combination of black and gold, creating a pleasant eye-catcher in the bathroom. Along with the perfume, Playboy also offers a cleansing and refreshing shower gel. A gift set combines several products from the range and is perfect for birthdays, men's day or simply as a little gift.
Modern fragrances with succinct lifestyle notes
A Deodorant Spray, A Deodorant Body Spray and an After Shave round out the VIP Men fragrance range. The perfume itself was designed in 2012 by perfumer Fabrice Pellegrin. In the top note it combines sweet rhubarb with rum and zesty bergamot. In the heart are diverse aqua notes, combined with juicy apple and lavender. The base note combines tonka bean with white chocolate and sandalwood, to create a fresh and sweet men's fragrance - pure lifestyle on your skin!