Beard grooming by 1o1 Barbers
Beard are in again for gents. Just like the hair on your head, facial hair also requires intensive g…
Learn more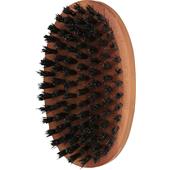 1o1 BarbersBeard grooming Small oval beard brush
BP: €24.95* / 1 pcs.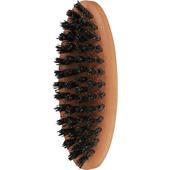 1o1 BarbersBeard grooming Small elliptical beard brush
BP: €14.95* / 1 pcs.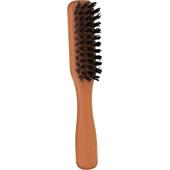 1o1 BarbersBeard grooming Small beard brush with handle
BP: €16.95* / 1 pcs.
5/5 AggregateRating
Beard grooming Men's skin care by 1o1 Barbers
Beard are in again for gents. Just like the hair on your head, facial hair also requires intensive grooming to keep your beard looking attractive. Gents & Giants - Beard Grooming comprises several elements and is essential, especially when the beard hair becomes longer. Beard care should be part of the daily cosmetic routine. When your beard is washed and combed every day, it will look healthy and very attractive. The Gents & Giants Beard Grooming Set makes this special men's facial care possible. It comprises
beard brushes of various sizes
, with which you can shape and form your beard whatever way you want, quickly and easily. Beard grooming is carried out in the morning together with hair care and facial care. The practical and compact beard brushes are, however, a very handy cosmetic tool for when you're on the go. Take the brushes with you when you're off travelling for a few days or when you have some special plans for the evening. With practical beard grooming from Gents & Giants, you have the possibility to quickly get your beard in shape.
The robust beard brushes are specially designed for the particular structure of the beard hair.
The Beard Grooming Collection from Gents & Giants contains two large and two small brushes. Combine the brushes the way you want to create your own personal care programme. A shorter beard is groomed differently to a longer one. The two small brushes in the Beard Grooming Collection are elliptical or oval and sit well in the hand. They are so compact that you can carry them discreetly in your bag. The two larger brushes are the right choice for longer beards and are also comfortable to use.