Bouquet Reine by Floris London
Founded in 1730, the Floris London
perfume manufacture
can still be found in Jermyn Street 89…
Learn more!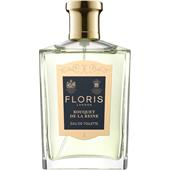 Floris LondonBouquet ReineEau de Toilette Spray
BP: €95.95* / 100 ml
Bouquet Reine Women's fragrances by Floris London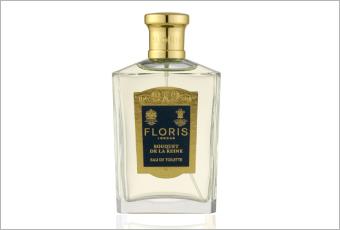 Women's fragrances such as Bouquet Reine made Floris London famous
Founded in 1730, the Floris London perfume manufacture can still be found in Jermyn Street 89 in the elegant St. James district. The manufacturer Floris was and still is the darling of the rich and powerful and is still run by the Floris family today. One of the descendants of company founder Juan Famenias created the Bouquet Reine perfume for the wedding of Queen Victoria in 1840. Hence the full name, Bouquet de la Reine, the queen's bouquet. The composition was included in the freely available women's fragrances of the manufacture in 1860.Fruity and floral, Bouquet Reine is an irresistible combination, which makes itself noticed due to violet leaves, blossoms of black currants and peaches in the top note. Jasmine and roses encounter ylang ylang and tuberose in the heart note. The base is soft and warm with sandalwood and vanilla and is where, unusual for women's fragrances, oak moss can also be found. The Floris London Eau de Toilette Spray is one of the longest-lasting fragrances, which was specifically and temporarily reinterpreted for the 50th throne anniversary of Queen Elisabeth.