White Rose by Floris London
Women's fragrances have a long history with the perfume manufacture Floris London. As the company ha…
Learn more!
White Rose Women's fragrances by Floris London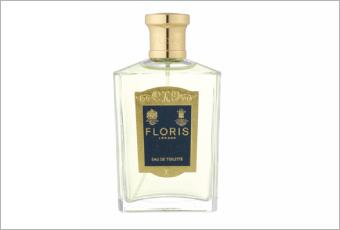 White Rose from the tradition-steeped House of Floris London
Women's fragrances have a long history with the perfume manufacture Floris London. As the company had already been founded in Jermyn Street in the noble district of St. James more than 280 years ago. And the domicile of the family-run company is still there today. Many perfume formulas date back to founder Juan Famenias Floris and his wife Elisabeth, White Rose was however created by John Floris, the son of the two of them. Florence Nightingale wore the fragrance, as did Tsarina Alexandra or Queen Victoria.The fragrance was re-released in 2003 and since then has had a regular place on the shelves of the famous women's fragrances by Floris London. Aldehyde, floral roses, cloves and green notes define the top note, before they are joined by powdery roses, violet, jasmine and iris in the heart. The base also a floral and powdery touch. Amber, musk, iris root and powdery notes complement this ode to true beauty. White Rose is the epitome of women's fragrances of this time. It is delicate, dreamy, lovely and romantic, simply perfect for all women who are aware of their femininity and like being women.