Aperture by Ulrich Lang New York
Aperture by Ulrich Lang New York is the
fifth creation by the fragrance genius Ulrich Lang
, w…
Learn more!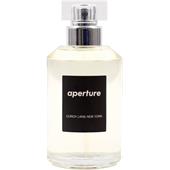 Aperture Men's fragrances by Ulrich Lang New York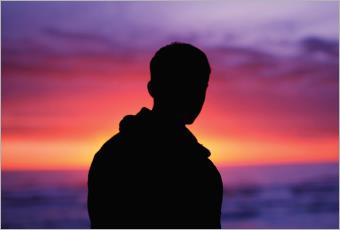 Aperture by Ulrich Lang New York is the fifth creation by the fragrance genius Ulrich Lang, who distinguishes himself as a perfumer for Aperture. The eau de parfum spray was created in cooperation with the non-profit organisation "Aperture Foundation". The New York photographer Olivia Bee also took part, who already made a name for herself by participating in other charitable causes. A part of the proceeds from the men's fragrances benefits the foundation, which is dedicated to young creatives and photographers. The fragrances by the succint creation radiate an urban feeling and creativity, and are the embodiment of a typical New York lifestyle. The flacon itself captivates with a very simple elegance, which represents a direct contrast to the eau de parfum, which stands out as extroverted and multi-layered. The fragrances by Lang are famous for their strong base note, which subtly accompanies the heart and top note, but never really disappears into the background. This creation is no exception.
Exciting notes from many different essences
The men's fragrances by Ulrich Lang New York use a combination of delicate rose pepper in their top note, which is combined with powerful black and white pepper. The pepper combination is supplemented with a framework of aldehydes. The heart note continues on a spicy note, when powerful tobacco radiates its succint fragrance and provides a contrast to the delicate jasmine. The men's fragrances by Ulrich Lang New York continue to use lilies of the valley and very natural cedar wood in their heart note. The base note of the Lang perfume relies on a mixture of musk, warm ambergris and vetiver. The great exclamation point is represented by animalistic notes, which give the perfume its unforgettable note and perfectly supplement the top and heart note. For all men, who like something more powerful, wild and masculine, this perfume is the perfect choice for any occasion.