Eyes by BEAUTY IS LIFE
The eyes are often referred to as the "window to the soul". This is a good reason to treat them well…
Learn more
5/5 AggregateRating
Eyes Make-up by BEAUTY IS LIFE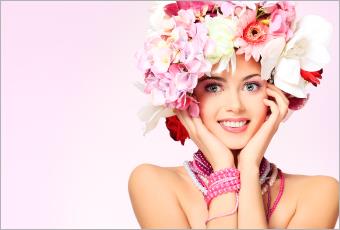 The eyes are often referred to as the "window to the soul". This is a good reason to treat them well when it comes to make-up and care. The multifaceted selection by Beauty Is Life can create dazzlingly beautiful eyes, which are skilfully accentuated and defined with colourful accents. The brand offers various high-quality powder and glitter products for the eyelids, which are available in all imaginable colours. Thanks to their fine texture, they are exceptionally easy to apply. They last on your skin for a long time and can be easily removed in the evening.
The skilled eye-catcher on your face
The Beauty Is Life make-up is capable of much more. With an eye contour liner, you can add beautiful definition to your eyes and match it with other make-up. A primer can work wonders and give energy and strength of expression even to tired eyes. Naturally, eyebrows play an important role. With the right cosmetics products, you can add volume to them, skilfully define them and even care for them. A good volume mascara should not be missing from any well sorted cosmetics drawer - because it is those mascaras, which give a distinctively beautiful highlight in the eye area of the face.
Outstanding quality with colourful finesse
The products by Beauty Is Life are available individually or in extensive professional sets. The professional sets always combine powders etc. in different colours, while certain shades from the same colour family can be combined. For example, you can purchase powder for subtle definition combined with beautiful make-up in Sorbet or Romana. The sets from the house of Beauty Is Life not only appeal to professional stylists and make-up artists, but they can also be used within your own four walls. In this way, you can create a skilled and stylish look, which perfectly emphasises your eyes.