Lips by BEAUTY IS LIFE
In terms of surface area, lips make up a large part of the face. They also become the centre of atte…
Learn more
5/5 AggregateRating
Lips Make-up by BEAUTY IS LIFE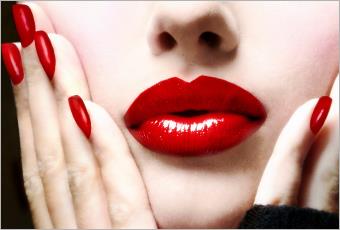 In terms of surface area, lips make up a large part of the face. They also become the centre of attention during a conversation alongside the eyes. Therefore, they should receive intensive care and be beautifully decorated with make-up. The renowned brand Beauty Is Life offers a huge selection of different products, which can be used to create an incredibly beautiful and kissable mouth. Almost all products, but above all lipstick, are always available in different colours. In this way, you can perfectly colour match the make-up on your face, in order to create a rounded and stylish look for every time of day and every season.
Many beautiful colours for sophisticated women
Beauty Is Life also offers its own make-up in practical professional sets. With lipstick, for example, these sets are available in the variations Classic, Nude, Creative, Renaissance and Starlet. The colours range from exciting purple shades to bright red to the trendy nude look or a traditional beige to silver tone. The lipstick creates incredibly defined lips, which become a highlight and an eye-catcher in any face, at the same time as feeling incredibly good. These professional sets are of such high quality that they are often used by make-up artists and stylists.
Dazzlingly beautiful lips at all times
A woman's lips should always be fitting for all occasions. In order to perfectly achieve this, the brand Beauty Is Life also offers other products apart from the colourful and multifaceted lipsticks. A beautiful lip gloss creates subtly shimmering lips, which are simply asking to be kissed and admired. The lip contour liner gives structure to your lips and can also be used for shaping. The products from the Beauty Is Life selection can be constantly swapped over, in order to create variation and add interesting touches to your daily look.