Haircare of Volume Hair
Volume Hair Fibres are the latest development in haircare
to hide thin patches
in the hair. I…
Learn more
5/5 AggregateRating
Volume Hair Haircare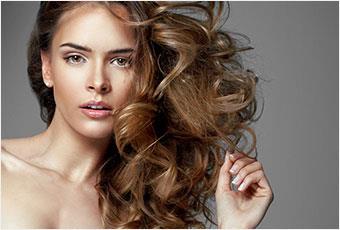 Volume Hair Fibres are the latest development in haircare to hide thin patches in the hair. In seconds, the volume hair fibres give fine, thin hair more body. The product is made from natural substances such as silica and keratin. It has a purely cosmetic, optical effect on the surface of the existing, fine hair.
Thicken your hair at the flick of your wrist
Static electricity bonds the volume hair fibres to your own hair strands, creating visibly more fullness and volume immediately through countless tiny "branches". The powdery consistency allows the product to be sprinkled easily over the thinning areas of your hair. To fix the product and protect it from wind and weather, spraying with Volume Hair Fix hairspray is recommended after application. The static charge is removed only through washing the hair, meaning that the hair fibres are also resistant to light rain or sweating. The product is not only suitable for the filling out of thinned areas of the hair but can also be used to improve the appearance of very fine hair.

The fibres can also be used to hide root regrowth between colouring treatments. The roots are simply covered up with the Volume Hair fibres and blended to match the desired hair colour, all without damaging you hair. The various shades available are sure to match your natural hair colour.

The product is not only gentle on the hair but is also very effective and leaves a very natural-looking result. It is used on dry hair. The thin areas or the parting are simply sprinkled with the powder until the desired effect is achieved. The product is set with a special spray.