Cefiro by Floris London
Floris London has existed as a family-run company for 280 years and the men's fragrances from the ho…
Learn more!
Cefiro Men's fragrances by Floris London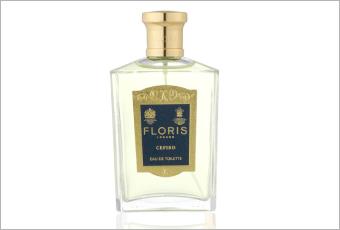 So young and so good
Floris London has existed as a family-run company for 280 years and the men's fragrances from the house are world-famous. One of these men's fragrances is Cefiro, which may be an eau de toilette, but is as rich and long-lasting as a perfume. Compared with some other fragrances from the manufacture, Cefiro, whose name comes from the Spanish Zephyr for a gentle breeze, is still in its infancy. The eau de toilette was developed by Floris London in 2002 and had the same impact as the long-awaited breeze on a hot day.Fresh, almost sharp, lime and lemon, mixed with bergamot and mandarin define the top note, before the spicy and floral heart is revealed. Here, nutmeg, cardamom and light jasmine set the tone, before the fragrance is rounded off by musk and woody notes. Cefiro is one of the most beautiful young men's fragrances, but women can also wear the Floris London fragrance like a perfume. It underscores your personality and accompanies you subtly and unobtrusively, although you still know it's there.