JF by Floris London
When Juan Famenias Floris founded his manufacture in Jermyn Street 89 more than 280 years ago, he co…
Learn more!
JF Men's fragrances by Floris London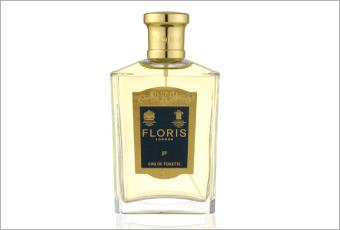 The creation of JF was an homage to the founder of Floris London
When Juan Famenias Floris founded his manufacture in Jermyn Street 89 more than 280 years ago, he could never have dreamed that his women's and men's perfumes would one day number amongst the most valuable in the world. Eaux de Toilette that are as opulent as perfume, care lines that exude pure luxury and formulas that have partially remained unchanged since the founding days, plead for Floris London. With JF, the descendants of Juan Floris have not only honoured their ancestor, but also his home island of Minorca.The top note of JF is beguiling with an invigorating eruption of bergamot, limes, lemons, mandarins as well as mugwort, coriander and muscatel sage. The heart note is impressive due to juniper berries, petitgrain and cypresses, before the strong base comes to the fore with a mossy musk note, cedar and amber. This elegant and masculine mixture particularly suits those men who are successful in life and self-confidently go their own way. Men's fragrances by Floris London are of course not alone, as an entire care line, which has also been refined by the valuable perfume, is also available.