Limes by Floris London
Limes comes from one of the
oldest and most respected
perfumeries in the world. There are onl…
Learn more!
Limes Men's fragrances by Floris London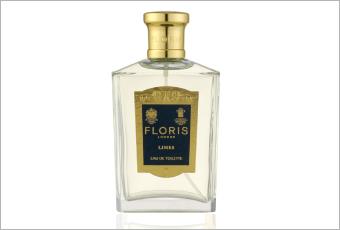 Floris London, traditional men's fragrances
Limes comes from one of the oldest and most respected perfumeries in the world. There are only very few perfume manufactures that have already existed as long as Floris London and even fewer that are still established at the same location as well. Yet the company, founded by Juan Famenias Floris and his wife Elisabeth in Jermyn Street 89 in London in 1730, is still based there. Limes is one of the most popular fragrance lines and was personally created by Juan Famenias Floris himself.Limes offers today's man a dynamic mixture of fragrant lemon peel, the bitter petitgrain, lime blossoms, neroli and lilies of the valley, which remove the sharpness from the acids. From the men's perfume, developed in the late 18th century, an entire care line has now emerged, which includes numerous noble products. Men's fragrances and the care of masculine skin was and still is a major concern of Floris London, as the men's fragrance impressively proves. After all, the perfume contains nothing but the highest quality ingredients, as is only to be expected for a genuine luxury label.