Functional Female by adidas
Adidas is not just globally renowned as a manufacturer of sport shoes and other sport items. Women'…
Learn more
Functional Female Skin care by adidas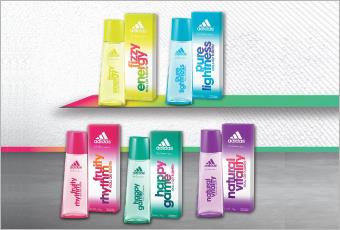 Adidas is not just globally renowned as a manufacturer of sport shoes and other sport items. Women's and men's fragrances, as well as articles in the care area, round off the range of the brand in Herzogenaurach, with the product range Functional Female being one of the leading care series for women. As the name suggests, alongside unique essences, trust is placed in a feeling of freshness and a practical application of the care. The Functional Female collection thus includes everything from deodorant stick to shower gel in various fragrances that no woman can do without in her daily hygiene.
Adidas gets you practically through your everyday life as a woman
From particularly gentle roll-ons, via deodorants with a low number of fragrances, to shower gel with a remarkable feeling of freshness, the items in the Functional Female Product Series offer the right care for every preference. The sporty and young note dominates in all items, which is also reflected in the items' design and appeals to young customers due to an attractive purchase price. This applies to all items of Adidas and other quality brands in our online shop, which are awaiting you at particularly inexpensive prices!