Form by Sebastian
The Form range by Sebastian Professionals was conceived for
unusual and particularly demanding ha… Learn more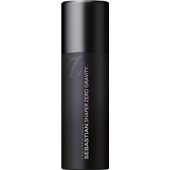 SebastianForm Shaper Zero Gravity Lightweight Control Hairspray
€5.95
/ 50 ml
BP: €119.00* / 1000 ml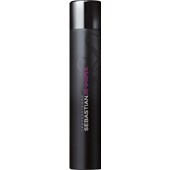 SebastianForm Re-Shaper Strong Hold Hairspray
€22.95
/ 400 ml
BP: €57.38* / 1000 ml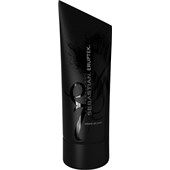 SebastianForm Eruptek
€27.95
/ 75 ml
BP: €372.67* / 1000 ml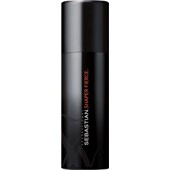 SebastianForm Shaper Fierce Ultra-Firm Finishing Hairspray
€5.95
/ 50 ml
BP: €119.00* / 1000 ml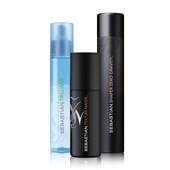 SebastianFlaunt Set
€65.85
/ 1 pcs.
BP: €65.85* / 1 pcs.
5/5 AggregateRating
Form Hair care by Sebastian
The Form range by Sebastian Professionals was conceived for unusual and particularly demanding hair styles from the fashion world, but can of course be used for a secure hold in the everyday world. The range includes a total of six different products for hair cosmetics and hair care, which come is a classic black with embellishment. All products give the hair appropriate form, ensure hold, inspire re-styling and allow excellent men's and women's hairs styles even under adverse conditions. The unique formula does not make the hair sticky, but instead ensures a weightless, airy, light texture.
Care and style in one integrated concept
The Form range is started with the Dynamic Dry Shampoo which can be used any time, whether on-the-go in the ladies room or in your car. The Dry Shampoo refreshes and allows re-styling. The Gravity Hairspray dries super fast, is airy light and can be easily combed out when you want to re-do your hair. Subsequently the Re-Shaper can be used, which gives a secure hold without being sticky - in addition it contains moisture protection.